Wheelchair accessible holiday cottages with profiling bed and ceiling hoist
Truly accessible holiday accommodation
At Treworgans each holiday cottage has a profiling bed and ceiling hoist. The profiling bed is adjustable 4 ways and can be supplied with an pressure mattress, either air or static.
Each wheelchair accessible bedroom has an ensuite wet room which consists of a level access wheel in shower, toilet with drop arm rail beside and wash basin with a clear under space. A wide range of shower chairs are also available. The floors are fitted with non slip flooring. The other bedrooms are also have ensuite bathrooms.
The kitchen in each cottage is fully equipped and has a hob, which can be lowered if necessary and it has a clear under space.
The outside decked areas with seating and BBQs are accessible to all.
A hearing loop is fitted in each property. Each property has wireless internet access.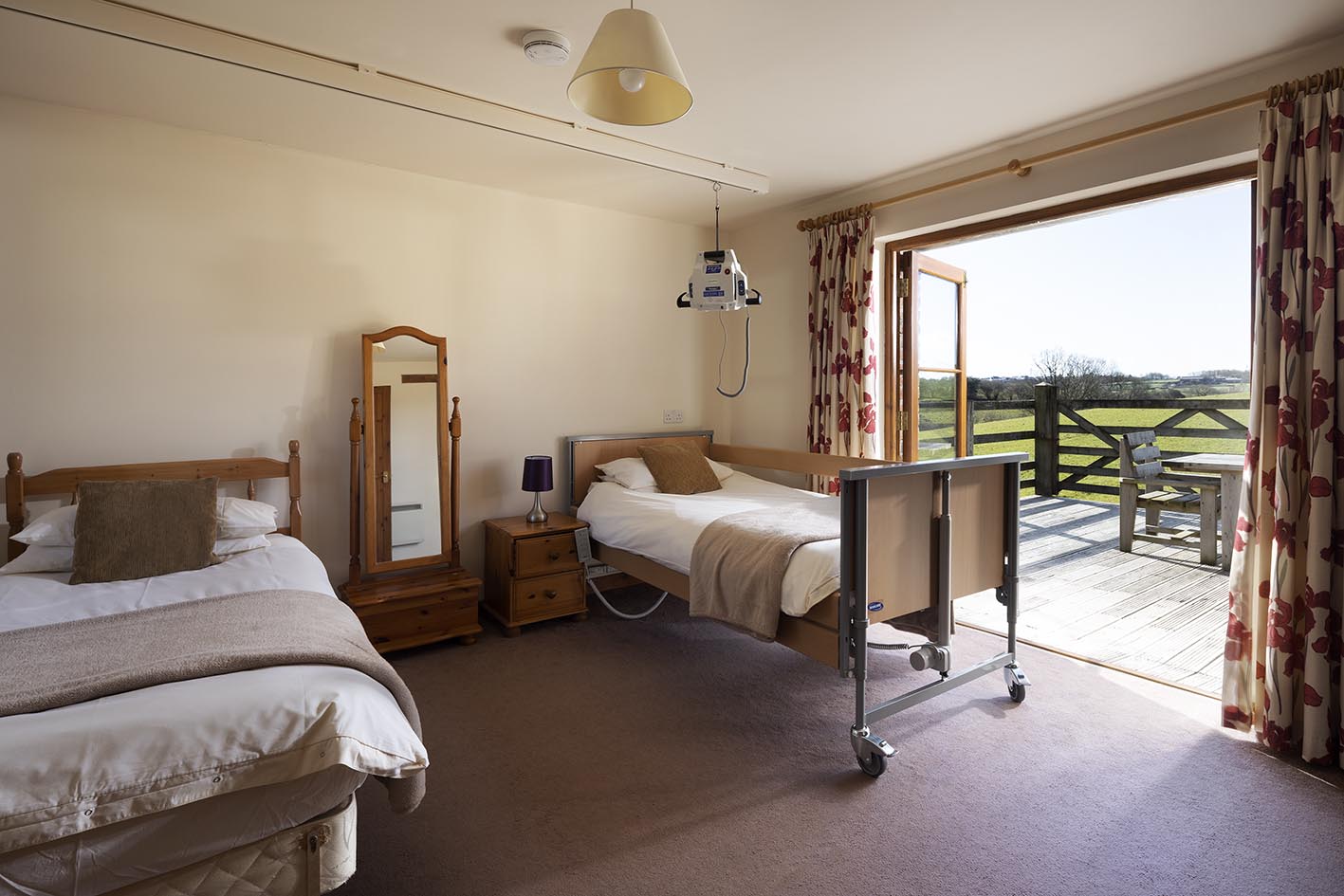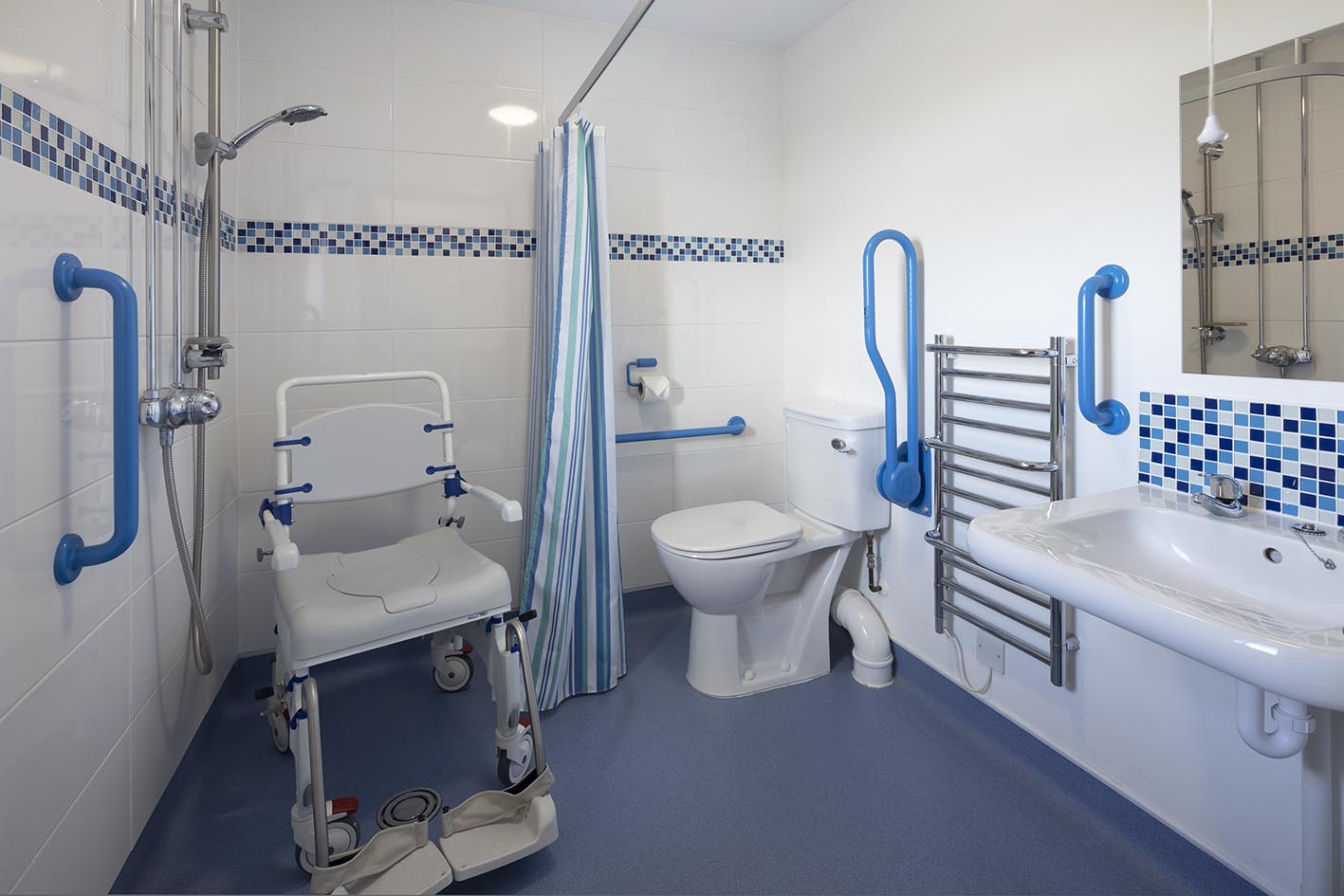 We have numerous items which guests are welcome to use free of charge while staying in our holiday cottages. Please reserve any of the following when booking.
Two 4 section electric profiling beds (there is a 145kg weight limit on the bed) with bed sides if needed which can also be fitted with soft, full length bumpers. The bed has a Trendelenburg function which means the whole bed can be adjusted to tilt both forwards and backwards.
Profiling beds  can have Softform Active 2 Air Pressure Mattress or Softform Premier Pressure Relieving foam mattress.
Two ceiling track hoists (160kg). These are a straight track and allow easy transfer from bed to wheel or shower chairs.
Two  portable electric hoists (160kg).
An Invacare ISA Stand Aid Standard (160kg) for standing transfers.
You will need to bring you own sling for either the ceiling, portable hoists, or Stand Aid. The ceiling and portable hoists have standard "Oxford type" attachment points.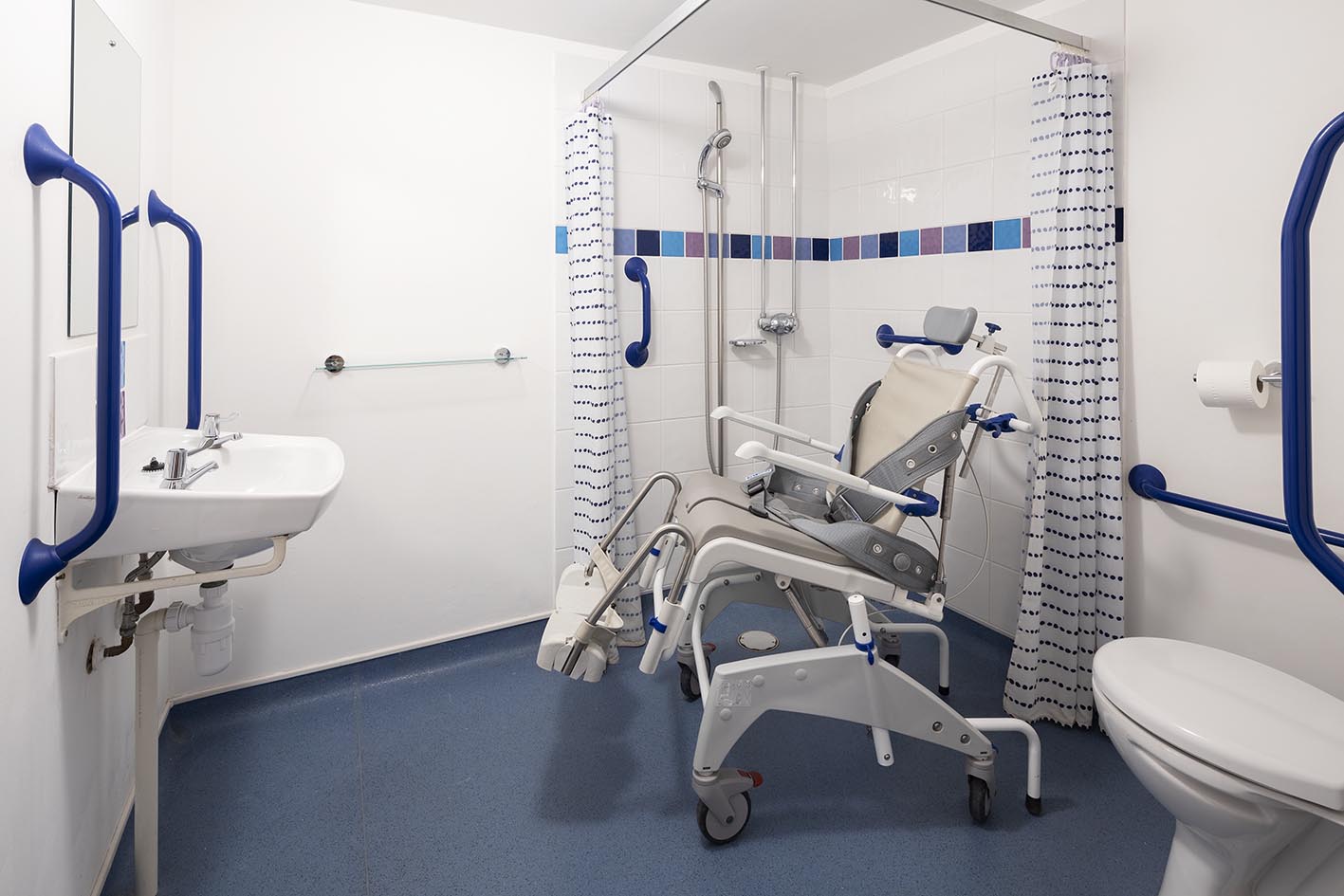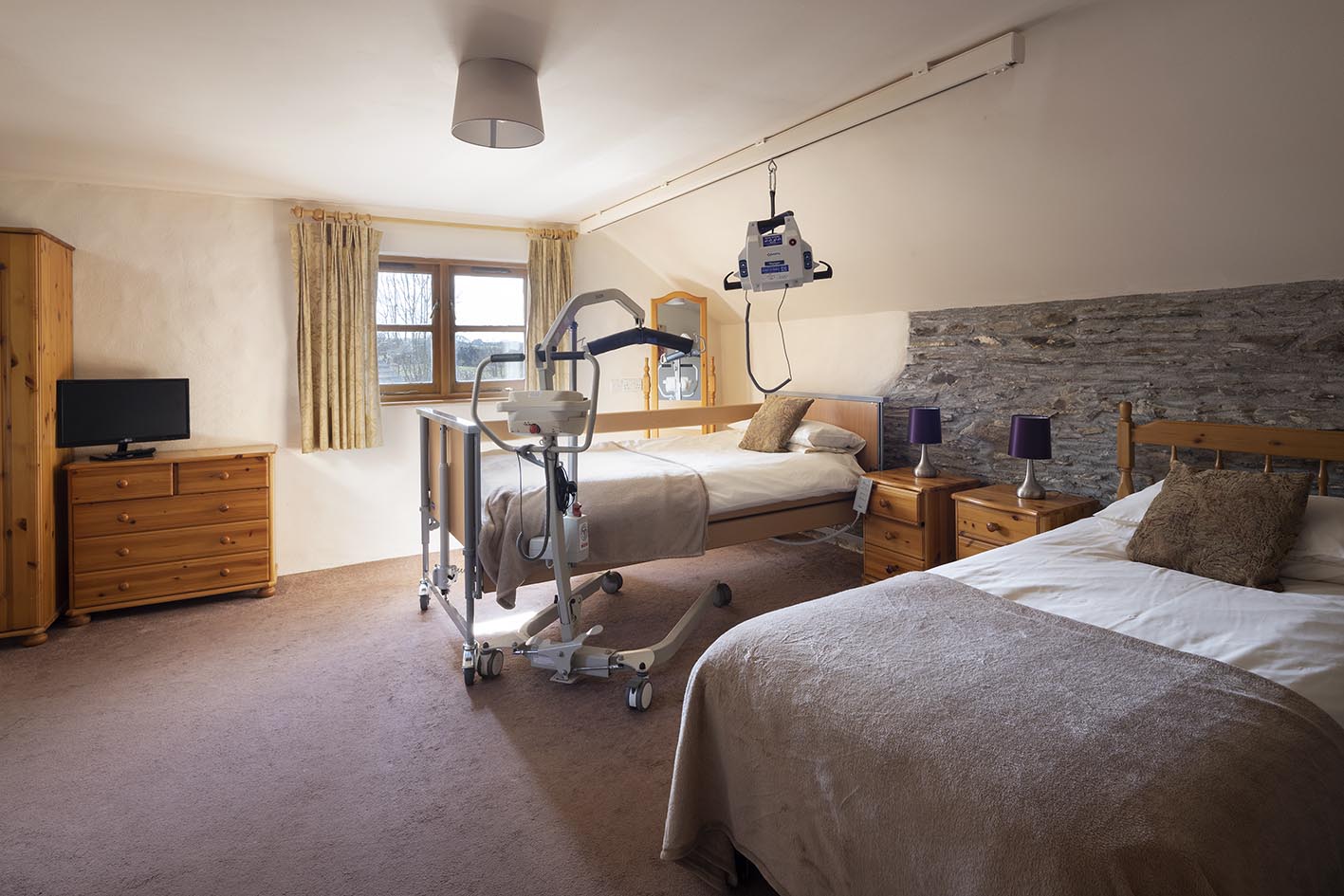 Two Riser-recliner chairs
Self propelled wheeled shower chairs
Assisted wheeled shower chairs
Invacare Dual VIP Tilting shower chair
Commode attachments for the shower chairs above
Non wheeled shower chair/stool
A Sara Stedy to allow standing transfers
Easyleaver bed rail
Over-bed table
Monkey pole
Table/bed leg raisers (these can be used with the beds, kitchen table, and sofa or arm chairs).
Toilet seat risers (these are available in 2″, 4″, or 6″. The toilet in Buzzard Watch is already a raised toilet
Bath boards
Portable toilet surround rail
Standing patient turner
Portable alarm system
If care is needed this too can be arranged through local care agencies who are familiar with both properties and their facilities.
Valley View floor plan (Sleeps up to 6 in three ensuite bedrooms)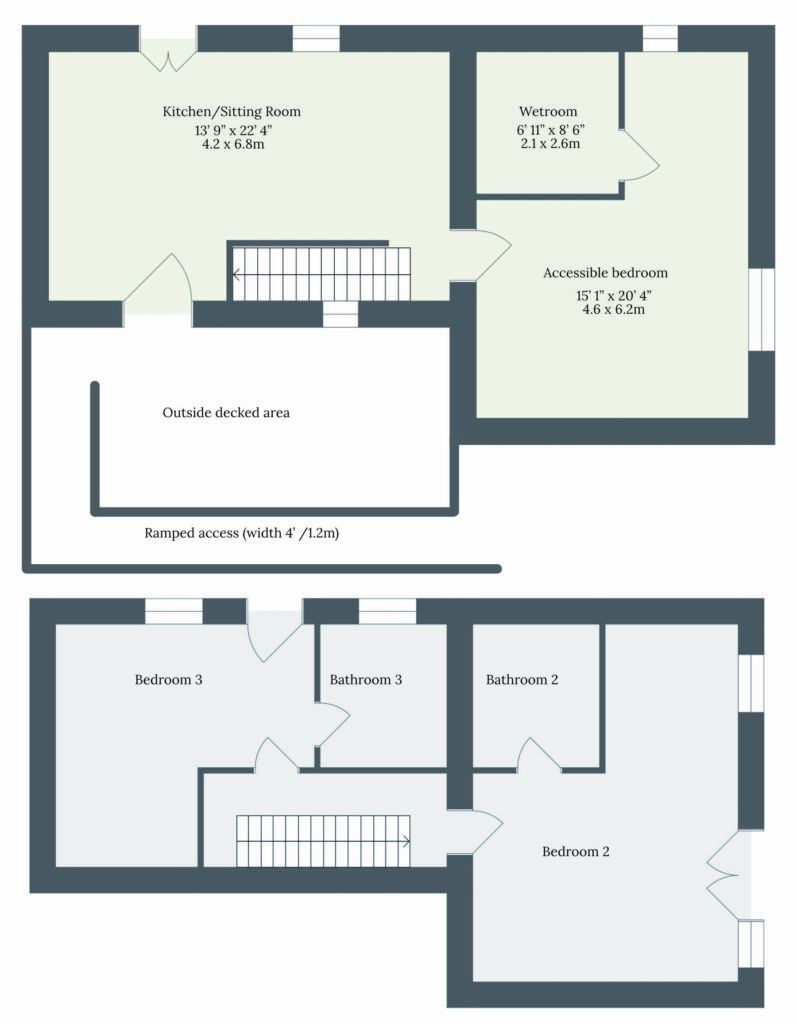 Buzzard Watch floorplan (Sleeps up to 4 in two ensuite bedrooms)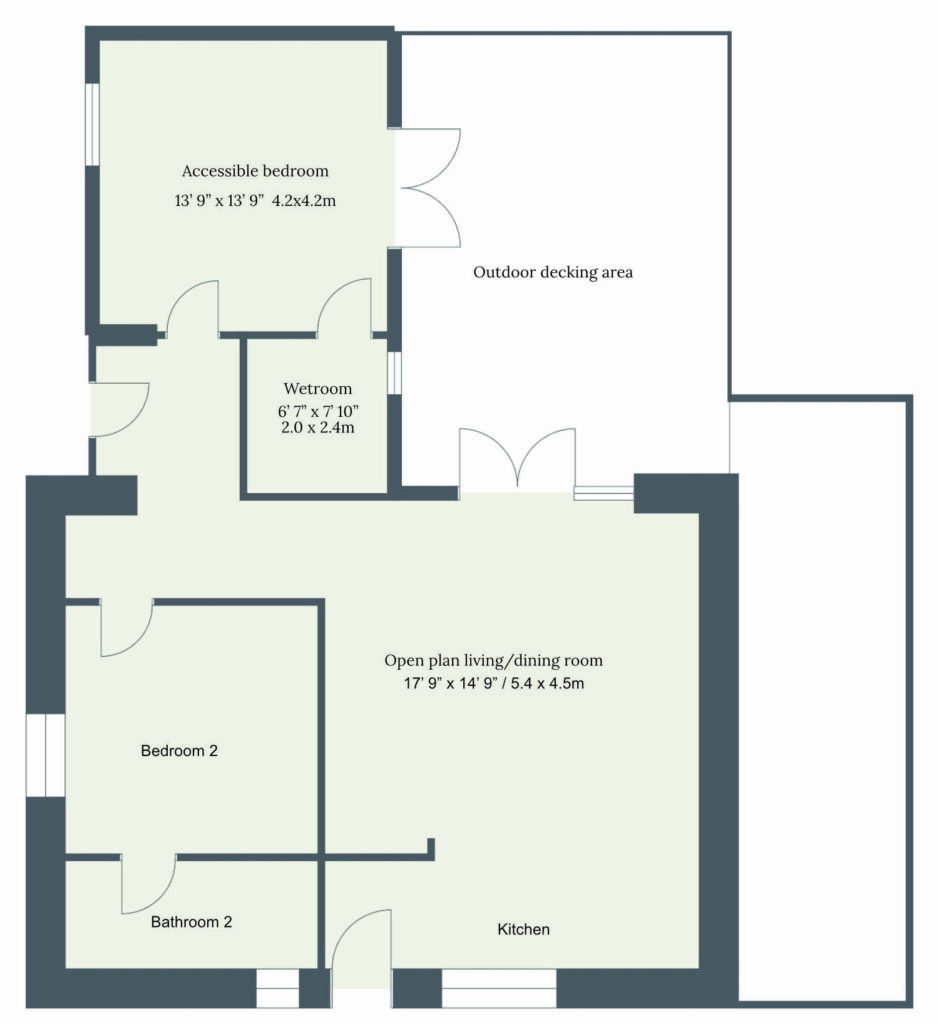 Check our latest availability, offers and prices
If you would like to book your stay in the heart of Cornwall then please do take a look at our latest availability. If you have any questions about our cottages and if they're suitable for you, your loved one or relative then feel free to give us a call on 01726 883240 or 07762 173860 and we'll be happy to answer any questions you have.
Check Availability